AxeToTheRoot.com is officially merged with our new site, GospelFuel.com.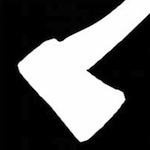 If you received a gospel tract or audio CD marked with "AxeToTheRoot.com", feel free to contact us any time.
Wanting to know more about the Gospel of Christ?
If you'd like to know more about the Lord Jesus Christ and His gospel, we highly recommend this gospel preaching audio.
Doubts about God?
Do you have doubts about the existence of God? Do you wonder what the Bible, the cross, and the gospel are all about? Check out Ultimate Questions. It's an in-depth explanation of the existence of God, the condition of mankind, why Jesus died on the cross, and how you can be saved from sin and hell.
Street Preaching Articles
Here are our articles about street preaching. Be sure to subscribe to our blog as we will be publishing many more articles on street preaching.